Souvenirs Souvenirs?
Up to the end of June, the Apollinaire library in Pontoise, France, features a selection of works that were made during the sessions of the Life Storie(s) workshop: from memory plays, writing a memory in two voices, associating a memory to another, crossing narratives. The Life Storie(s) workshop is a memories and life experiences exchange device. The group hosts a small number of people in a caring framework. The sessions will resume on Wednesday 14 September.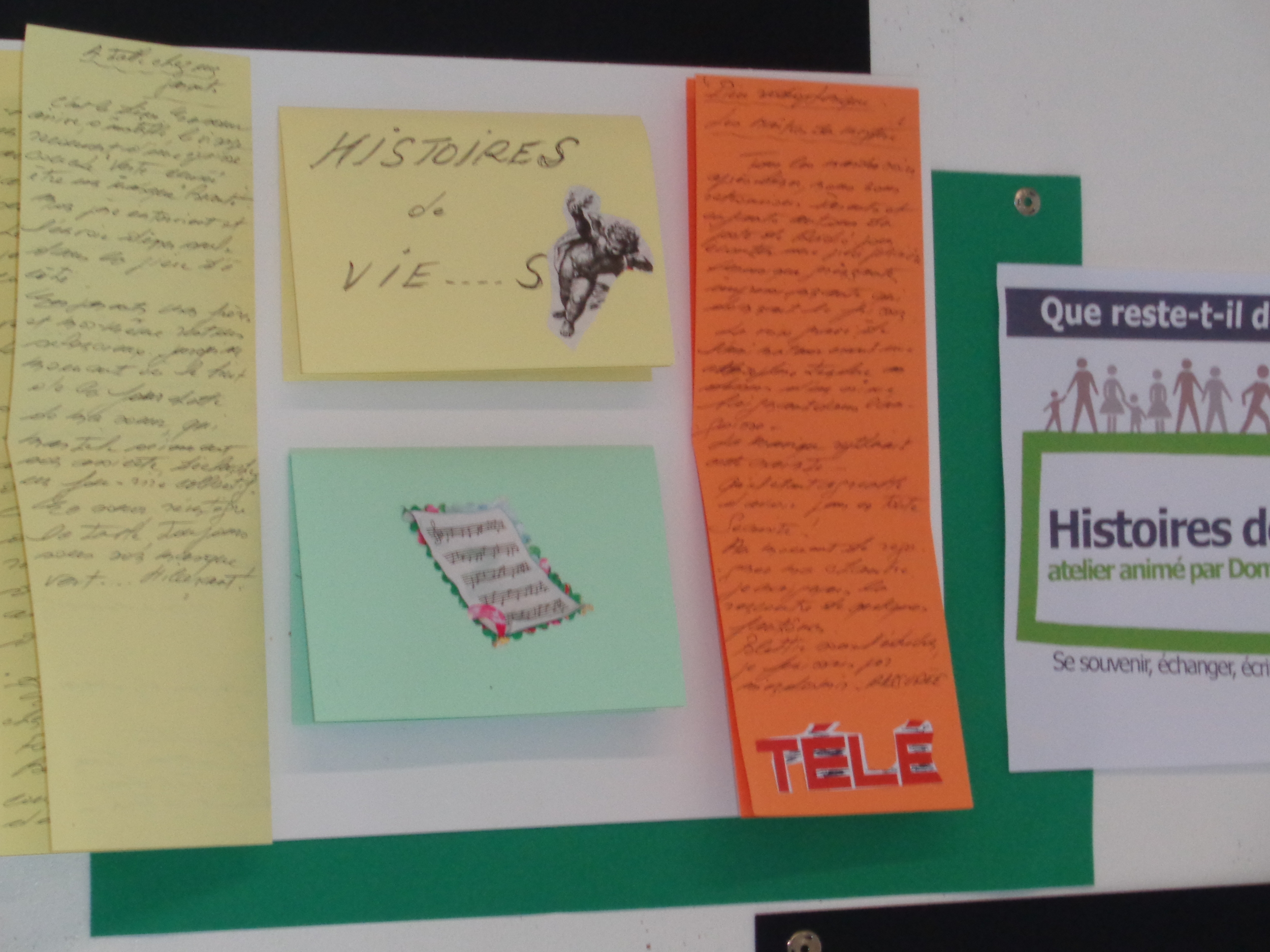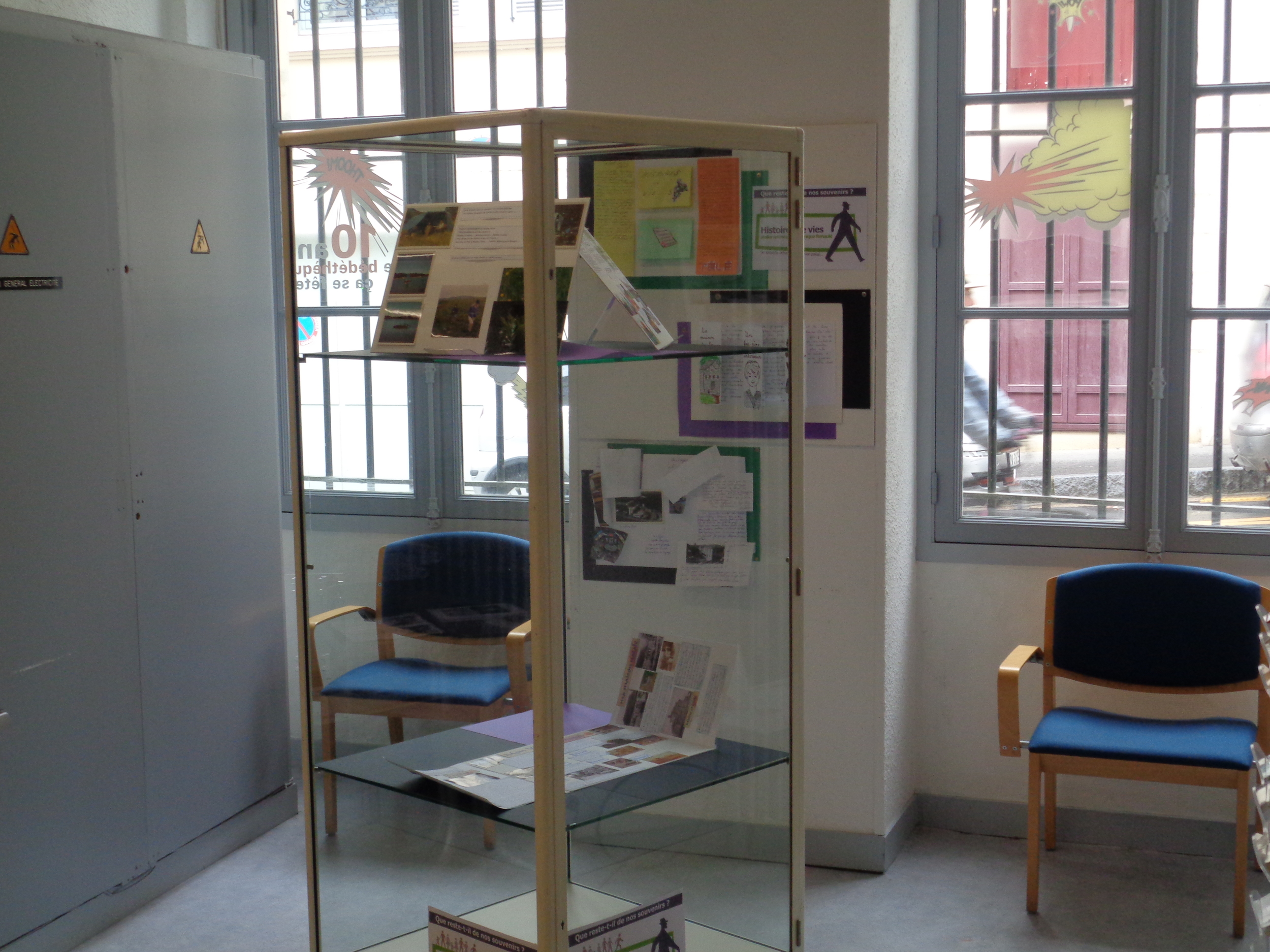 Souvenirs souvenirs ?
Vendredi 17 juin 2016
Quelques photos de l'exposition qui se tient actuellement à la bibliothèque Apollinaire de Pontoise jusqu'à fin juin. L'exposition regroupe une sélection de travaux qui ont été accomplis durant les séances de l'atelier : à partir de jeux de mémoire, écrire un souvenir à deux voix, associer un souvenir à un autre, croiser des récits. L'atelier, qui accueille un petit groupe, reprendra le 14 septembre prochain.